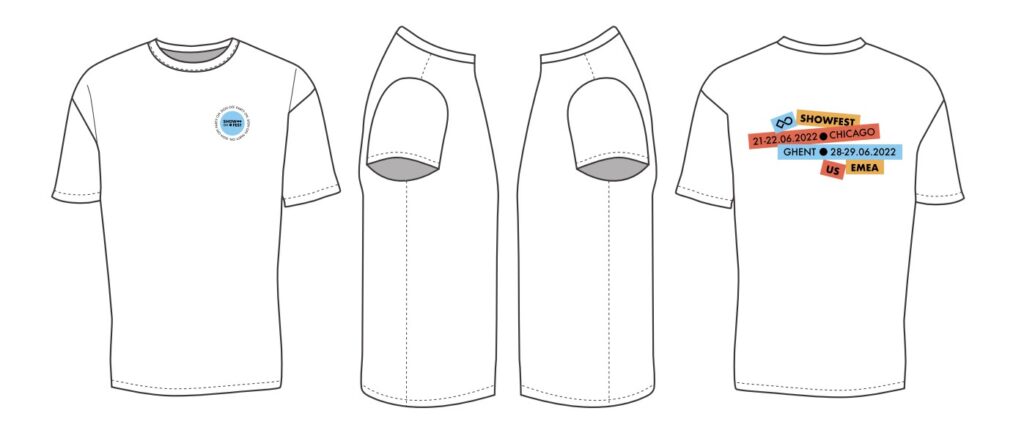 The Showpad team is dedicated to delivering innovative sales enablement solutions for the modern seller. Our team is made up of genuine, good-natured ass-kickers who make decisions with results in mind. Learn more about the people behind our success.
Our experiences and expectations as consumers are changing our behavior as B2B buyers. But current sales practices aren't in line with buyer expectations, which means most salespeople are boring their buyers. At Showpad, our vision is that the best buyer experience wins.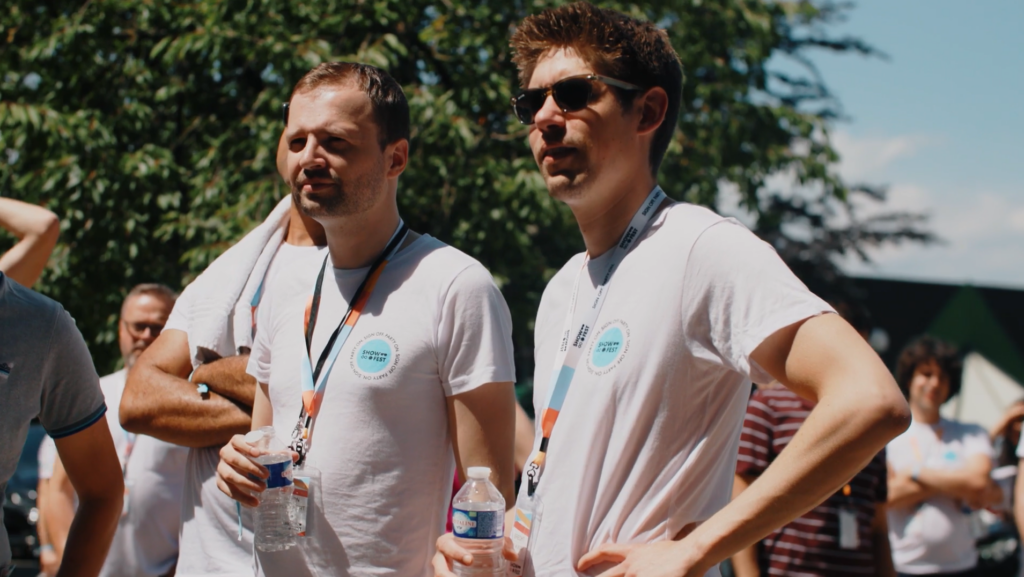 Now, what happens to people who share the same causes and ideas? They bond together and form relationships. This is what custom tees can do for people, even when they're strangers. They can definitely create a sense of unity. They build solidarity among team members, employees, students, customers, and clients.
Just think about being in a room with a bunch of people wearing the same shirt. Aside from matching outfits, you get a sense of belongingness that helps build a strong, unifying community.
If you want to recruit or encourage others to join or get to know more about your cause, investing in custom tees can contribute to your efforts.
Have you recently felt that you need to do something to boost employee morale at your company? Consider investing in custom t-shirts and distributing them to your whole staff.
Custom t-shirts are a great way to show your employees that they're valued in the company. It builds a sense of pride and belonging to represent the organization. If your employees feel proud of their work, they're more likely to work harder. Happiness can actually lead to higher productivity levels.
The proces we go through.
If you're in the promo t-shirt business, everything you put out there is part of your brand. That includes packaging.
Many t-shirt producers use a generic package to send out their products. Which is a shame since they're losing out on an opportunity to stand out from the crowd.
Each color has a psychological impact on those who see it. Yellow is often associated with happiness.
Blue is associated with tranquility. Once you have a handle on who you're targeting to, find the colors that will capture their attention the most.
You don't have to go crazy with color, the iconic, "I Love New York" t-shirts are just a white t-shirt with red lettering. But that red makes people take notice.